"You don't lead by hitting people over the head – that's assault, not leadership". – Dwight D. Eisenhower
H E A D Q U A R T E R S
ALLIED AIRBORNE ARMY

Now that autumn is upon us, it's a good time to start making some changes to the Allied Airborne Army. First, we are cutting down the Monthly Report. With our new website, it's a lot easier for us to post news. Therefore the Members, Communication and Combat Reports will all become their own posts and categories.
Dog Company
Another change that accrued during the month of September was the introduction of Dog Company. Dog Company is attached to the 101st ABN DIV, 506th PIR for Russian speaking paratroopers. They are still getting their feet wet with Easy and Fox Company. Hopefully in the coming months we can help boost their roster numbers and help them grow into an amazing outfit. Members of D Co, be sure to check out the Dog Company Forum and the 101st ABN forum. If you are a Russian speaking gamer and are interested in joining Dog Company and the Allied Airborne Army, get in contact with their Commanding Officer Decadent14 or you are welcome to fill out an Enlistment Application here.
Yank Magazine
For something fun among the Heroes and Generals community, you have to check out the YANK. Created by Anssi from the Devils Brigade, who is also the same author of the Stars and Stripes newspaper. In his latest monthly issue, he tagged along with the Allied Airborne Army. adding a unique flare to the H&G Community that only Anssi can bring. We are truly honored to have been the featured community for this Month. The October issue talks about the history of the Allied Airborne Army, an interview with Col. Kanga, great screenshots of from our members, as well as articles on the Soviet and US Alliance that has developed during War 322. For the lonely soldier stuck in an outpost somewhere, he even provides a full pin-up on the back cover! Anssi is always raising the bar when it comes to providing content for the Heroes and Generals community and we look forward to next month's YANK magazine! Nice work brother!
Yank No.3 October. Twelve pages Special! So many Lifestyle Magazine, so much pages! The back cover is a good one
Anyways, thanks to everyone who helped me to fill the pages with epic articles and photos.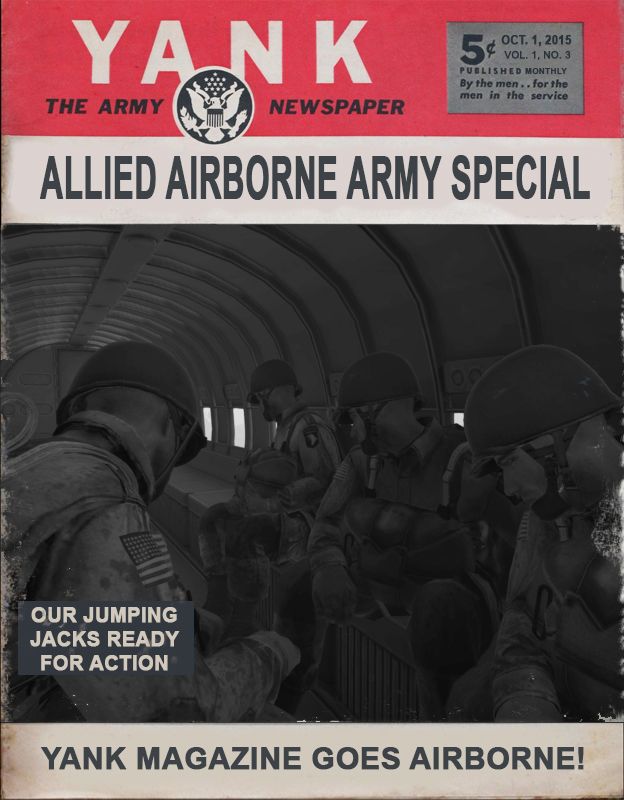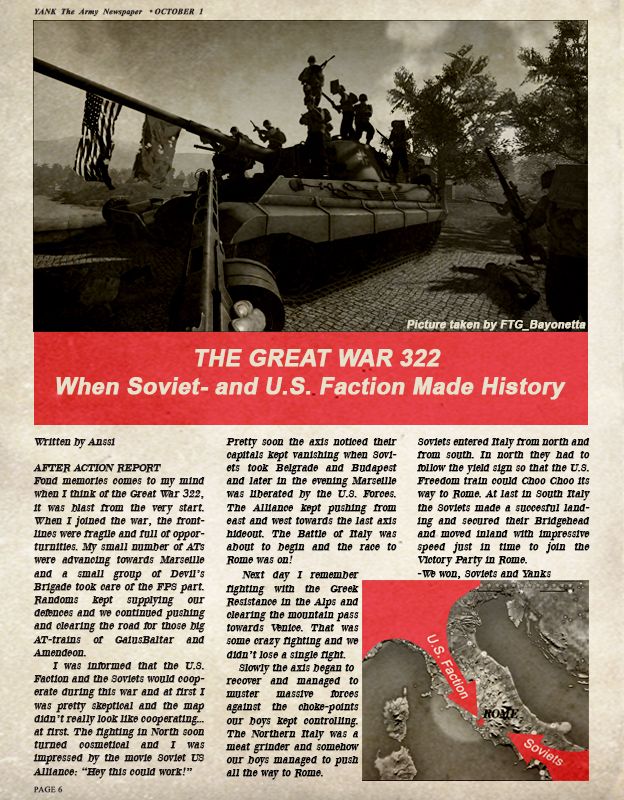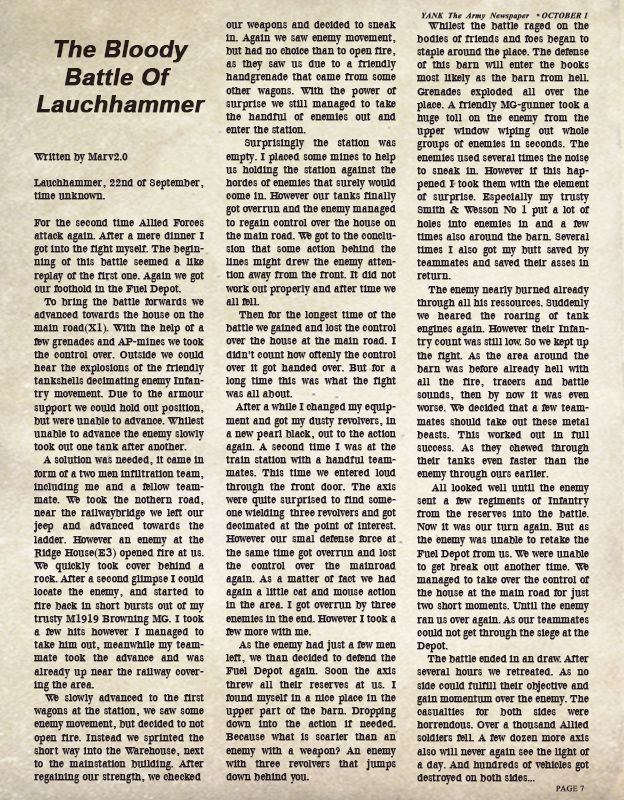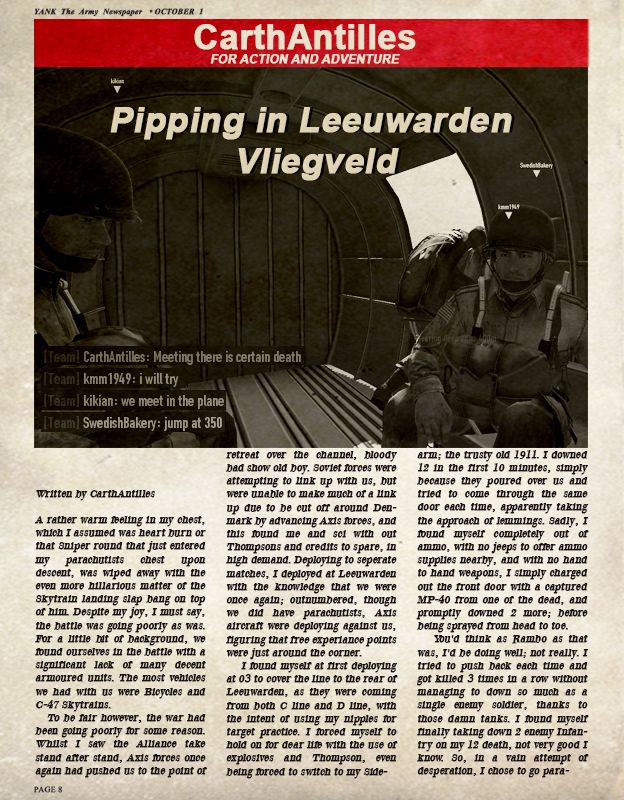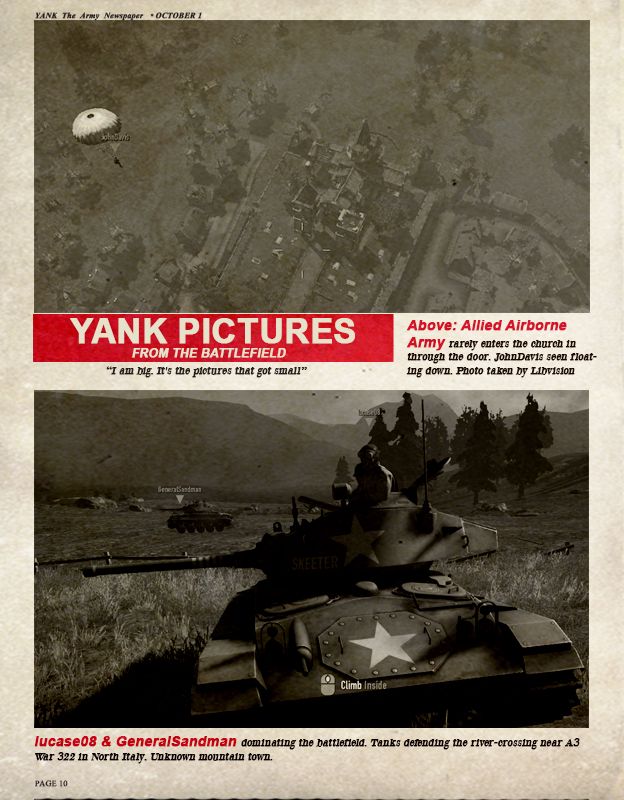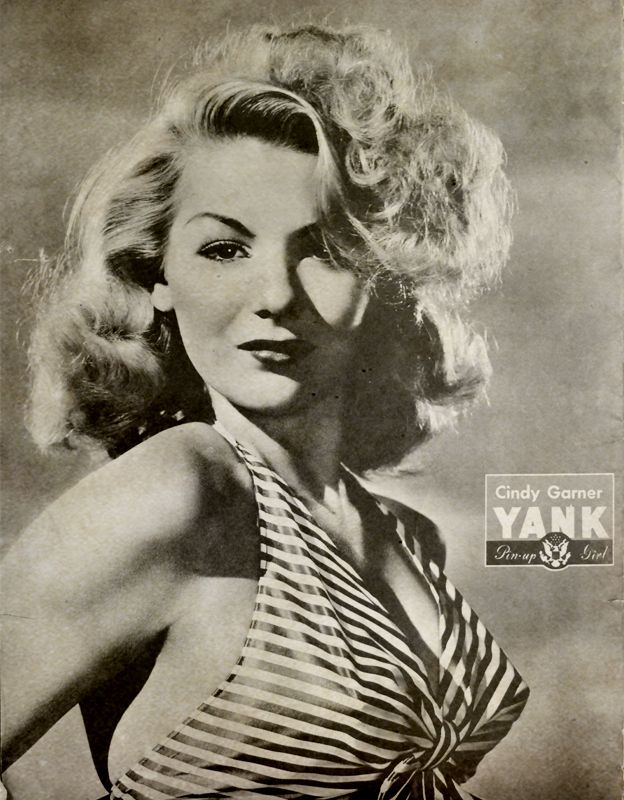 ZoneR96
Another soldier that has  the Heroes and Generals community is ZoneR96. Swing by his website at ZoneR96.eu and check out his latest video tutorials on both the first person shooter and real-time strategy elements of Heroes and Generals. Be sure to check out the Allied Airborne Army in his Clan database.
Allied Communities
We are really thankful at the AAA to be Allied with so many great communities. We have just started a page here for Allied Communities for us to showoff some of our Band of Brothers like the Devils Brigade, the Silent 7th, Deutsche U.S. Division and Wojsko Polskie. If you would like to become Allies with the AAA, hit us up! The Forum are always open.

That pretty much raps up this month's report. This week we will be posting our Members Report which will include new members, promotions, honors and recognition. Followed by a combat After Action Report for at least War 322 (if not more).